mVoice Blog
Expert VoIP advice and information for Aussie businesses
looking to upgrade to something better.
How to set up your Hosted PBX for a Holiday Break
December 14, 2015 By Craig Lawrence No Comment
Christmas and Easter holidays often require that a business close for an extended period.  Some businesses remain closed over dates that don't always correspond to that of their customers. Setting up a holiday mode with a greeting detailing the reopening date is one way of keeping valued customers informed.
mVoice's web portal provides a graphical interface to Hosted PBX customers and their channel partners which can be used to set up a holiday mode on an IVR.
To set your Hosted PBX to Holiday Mode for a set of dates into the future simply follow the steps set out below:
1. Log into the mVoice web portal at www.mvoice.com.au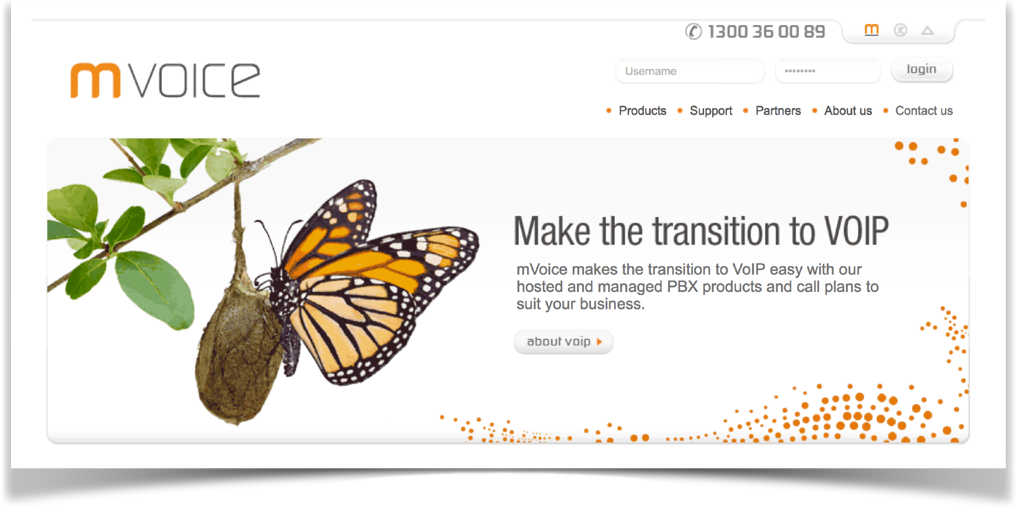 2. Once logged in navigate to the IVR tab

3. If your Hosted PBX system isn't currently using the time of day time-switch you'll need to add this to your call flow following the below steps:
3.1 Expand the call flow diagram dialogue box by clicking on the green 'plus' symbol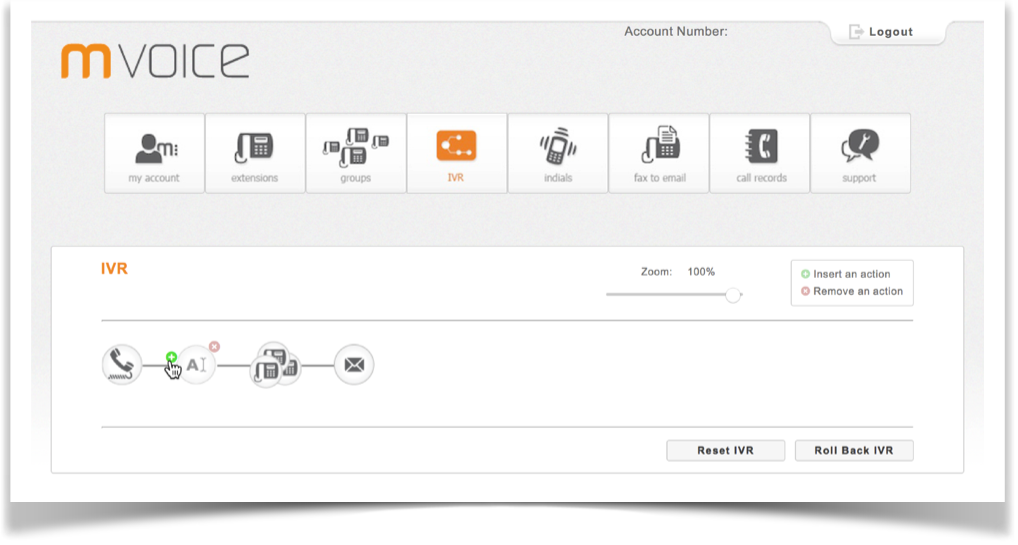 3.2 From the 'Add an Action' dialogue box add 'Timeswitch'
4. Click the time switch icon to add an additional time switch rule for Holidays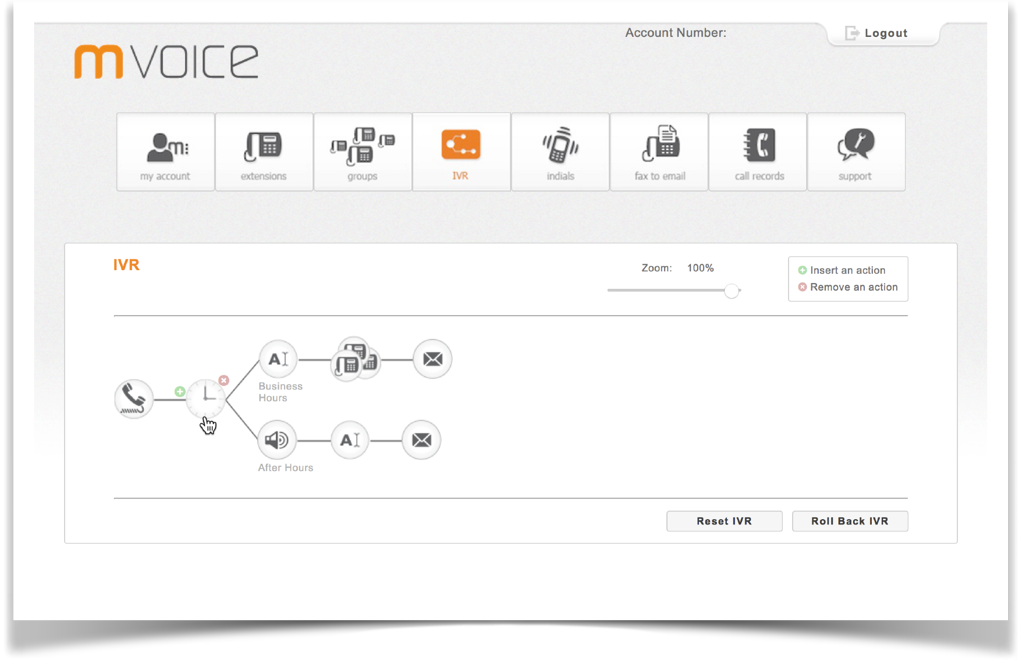 5. Add individual holidays to the holiday time switch module as needed for the upcoming holiday break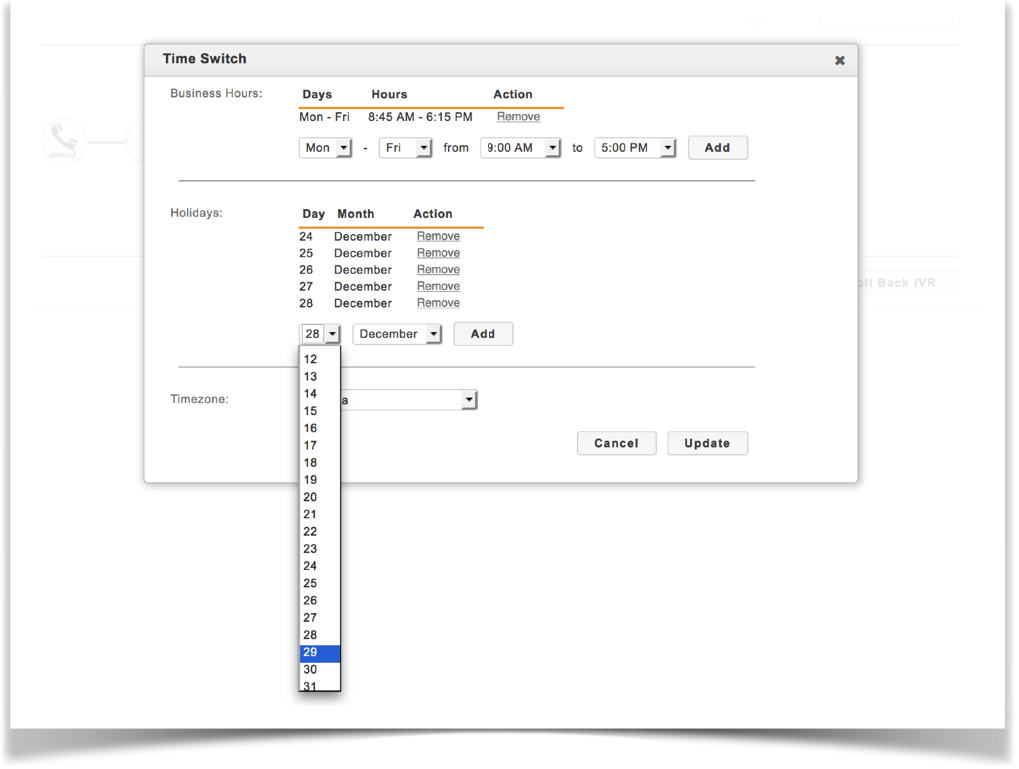 6. Once you have all your dates entered just click on the update button to apply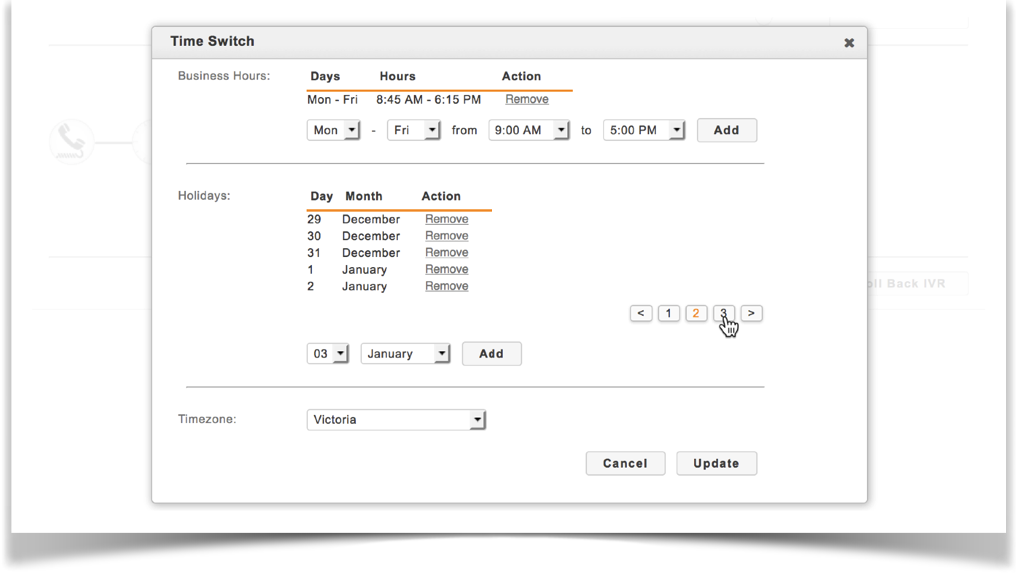 7. Your IVR should now look something like the following at the initial branch for business hours and after hours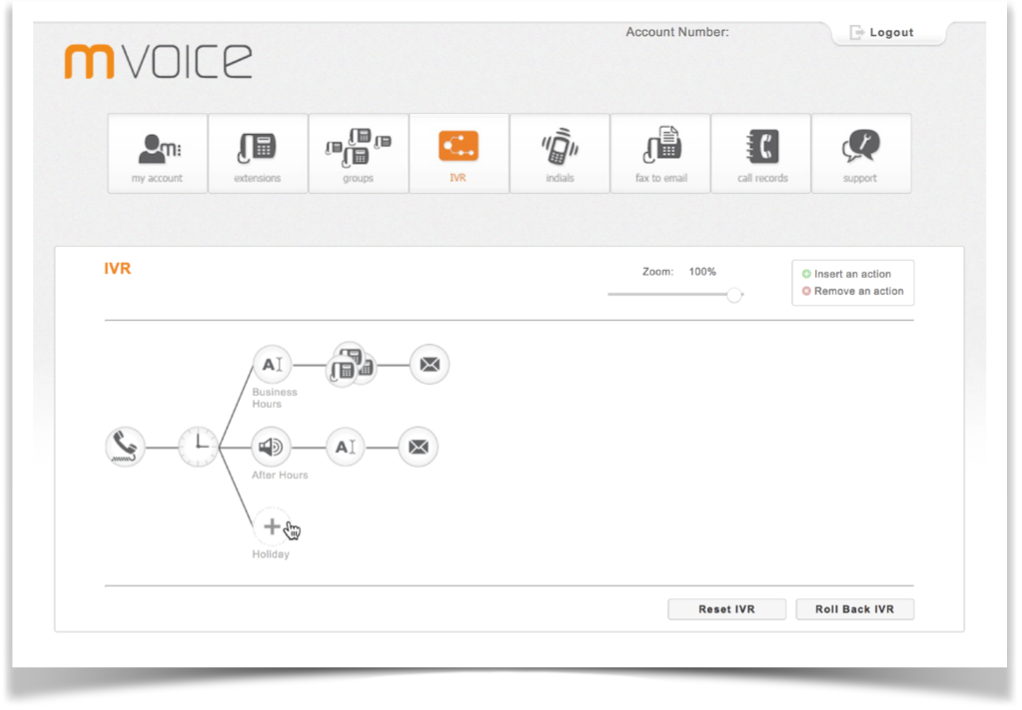 8. Further customisation is possible within the IVR as detailed within the sample below. Don't be afraid to try new set ups, you can always use the "Roll Back IVR" to restore your call flow to an earlier version.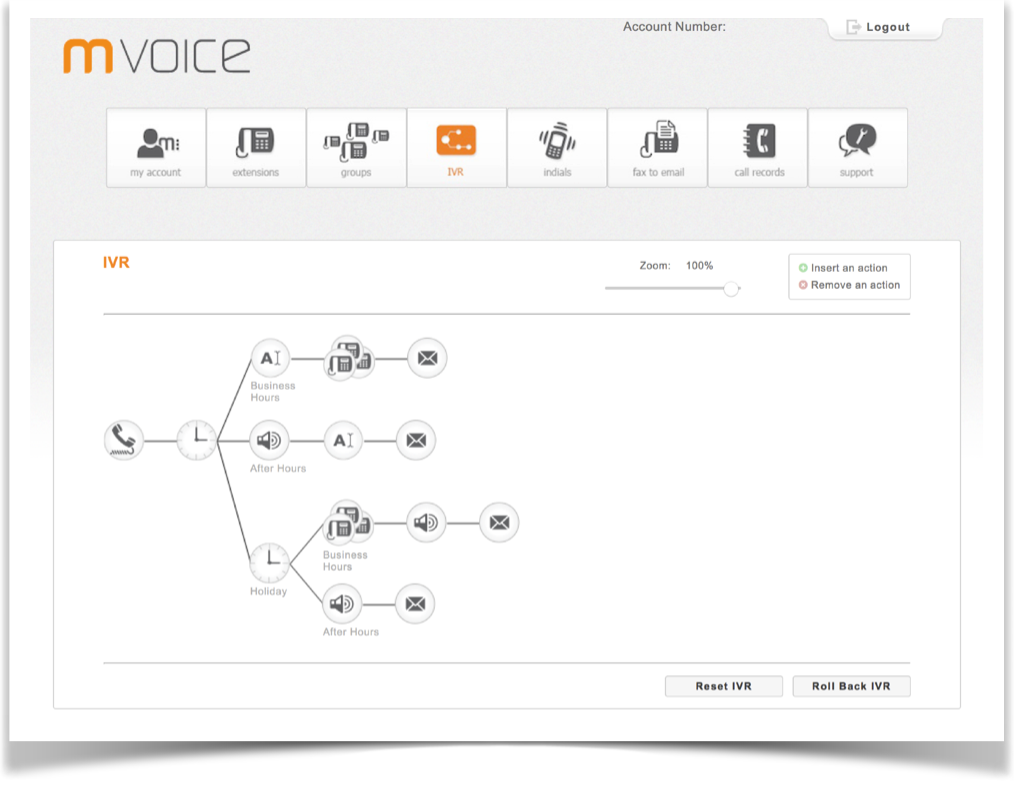 If you find yourself stuck on any of the interface features don't hesitate to call mVoice Business Mobility technical support on 1300 360089.

About the Author
About the Author
mVoice is a leading Australian internet telecommunications provider that supplies VOIP products to both small and enterprise businesses.

There was an error submitting your question

How many people are in your business?

How many people work at your largest office?

Do you require advanced features?